The best products to give the best solution
and to do the best with conviction, JKTAC.
JK & Technical Analysis Corporation's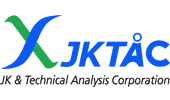 Founded in July 2015, JKTAC is an established company based on accumulated technology and experience while supplying X-ray analyzers to the field of IT BT ST NT over the past 20 years ago.
We will continue to offer professional analyzers in a variety of fields and strive to be able to differentiate JKTAC with advanced technology and best service.
---
Location
Address
418, 14 Dongtancheomdan saneop1-ro, Hwaseong-si, Gyeonggi-do, 18469 Rep of Korea.
TEL : +82-70-4420-8818
FAX : +82-31-612-7160
WEB : www.jkxtac.com
E-mail : jkbhang@jktac.co.kr